ANSUL® AUTOPULSE® Detection & Control Panels
When automatic 24/7 fire protection is required, select from our complete line of AUTOPULSE® detection, control, and fire suppression system release panels. Detection options include smoke, heat, and flame detection. PSE is well versed in all aspects of fire protection and can provide you with everything your business needs to bring it up to code. Our alarm panel experts design, install, retro-fit, inspect, and monitor these systems. We also provide access cards and training for basic alarm panel operations. Call or email us for more information!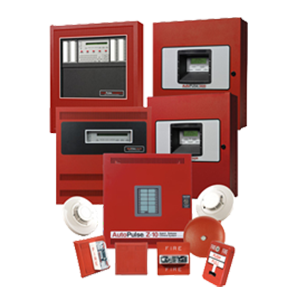 ANSUL® AUTOPULSE® Detection & Control Panels
This essential equipment processes detection signals from protected areas and immediately performs key operations – sounding alarms, shutting down equipment, and releasing the fire suppression system. Accessories include detectors, pull stations, horns, strobes, bells, and various equipment control and shutdown accessories. Five panel options provide protection for a small single hazard or up to 10 separate locations.