As one of the Southwest's largest first aid, safety and fire equipment companies we are proud to offer our customers a variety of training classes. In particular, our fire training classes are especially important and informative for personnel on the use of fire extinguishers. We offer hands-on portable extinguisher training where we cover in-depth information on fire extinguishers, types of fire extinguishers, chemical agents, and how fire extinguishers work.  We also provide "live" fire  demonstrations in which participants not only use fire extinguishers, but are actually able to aid in putting out real-life fires. These classes are especially helpful for employees that are not familiar with the use of a fire extinguisher and are a good refresher for even the most trained personnel.  Each class can be customized according to the needs and requirements of your company!  Call or email today to schedule an appointment or if you need any additional information.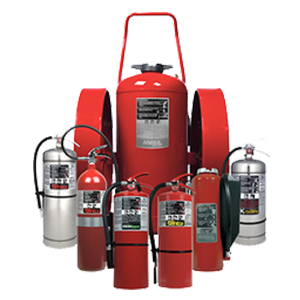 Fire Extinguisher Inspections, Refills, Testing & Training
Extinguishers need to be inspected annually to ensure performance. We perform annual inspections on site to help secure the safety of your work environment. We also certify extinguisher tags, perform hydrostatic testing and providerecharge and replacement services for all types of fire extinguishers.
The types of extinguishers we service include, Class "D" Extinguishers, Cartridge Operated & Wheeled Units, Multi-Purpose & Regular Dry Chemical, Foam and Pressurized Water, Carbon Dioxide, Wet Chemical Class "K," and Halon 1211. Contact PSE today for a personalized fire extinguisher consultation.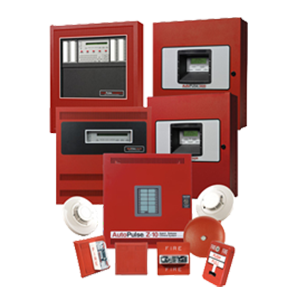 ANSUL® AUTOPULSE® Control Panel Installation, Inspection, & Monitoring
Our alarm panel experts design, install, retro-fit, inspect, and monitor these systems.
This essential equipment processes detection signals from protected areas and immediately performs key operations – sounding alarms, shutting down equipment, and releasing the fire suppression system. Accessories include detectors, pull stations, horns, strobes, bells, and various equipment control and shutdown accessories. Five panel options provide protection for a small single hazard or up to 10 separate locations.
Detection options include smoke, heat and flame detection. We also provide access cards and training for basic alarm panel operations. Contact PSE today for a personalized alarm panel consultation.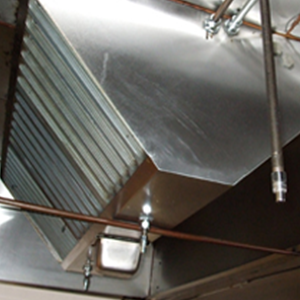 Restaurant Fire Suppression Installation, Inspection, & Maintenance
Kitchen hood fire suppression systems are essential in every restaurant in order to suppress dangerous grease fires and save lives. These systems are required to be inspected on a semi-annual basis as a minimum requirement of NFPA 17A. PSE's qualified technicians will provide high quality installations, inspections, and service maintenance to your fire suppression system to ensure it's performing properly and safeguard your kitchen.
Our software system will keep a record of when inspections are due so you never have to worry about meeting required inspection deadlines. We also provide you with the training you need to properly use and maintain your system. This training also helps to establish appropriate, knowledgeable responses should a grease fire or other fire safety situation arise. Contact PSE today for a personalized consultation of your fire suppression system.