RESTAURANT FIRE SUPPRESSION SYSTEMS
When it comes to protecting your kitchen equipment, PSE is one of the Southwest's largest providers of kitchen fire suppression installations, inspections, and maintenance. Our factory certified installers are the preferred choice for commercial contractors and restaurant owners.  The NFPA 17A requires that kitchen hood fire suppression systems be inspected twice a year. Let our expertise of the industry and the power of ANSUL® R-102™ Liquid Agent System protect your employees and kitchen equipment.
When looking at kitchen fire suppression systems, it is important to look at both initial installation costs and potential additional costs. Certain systems can be somewhat corrosive and when discharged can require closing for up to several days. Additionally, you could lose all of the kitchen food because some agents will infiltrate your HVAC system and all your equipment causing contamination and corrosion. Our newest Liquid Agent Systems can help you avoid all the EXTRA expense and get your kitchen open within hours and back to operation.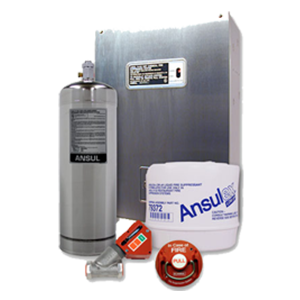 ANSUL® R-102™ Liquid Agent System
The R-102 system continues to be the #1 protector of today's kitchen equipment. The most efficient fire protection is accomplished when nozzles are selected and aimed at specific hazard areas on each appliance. This method typically provides the most economical use of liquid agent reducing the size or quantity of storage tanks and associated hardware.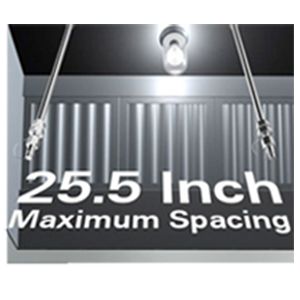 ANSUL® R-102™ Overlapping Appliance Protection
ANSUL® R-102™ Overlapping Appliance Protection has EXPANDED. Greater spacing between nozzles and simplified piping guidelines are just two of the many enhancements now offered. When flexibility and simplicity are the most important features for a kitchen design, ANSUL Overlapping Appliance Protection provides a virtual zone of protection where appliances of various types and sizes are protected – even if they are replaced or rearranged under the hood.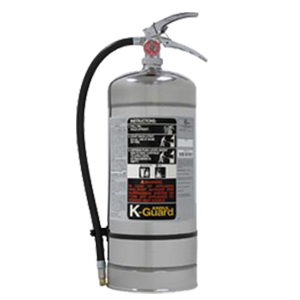 K-GAURD® Kitchen-Class Fire Extinguisher
ANSUL® K-GUARD® fire extinguishers contain ANSULEX® liquid fire suppressant to quickly knock down the flames,form a vapor-securing blanket, and cool the grease and surrounding surfaces. Listed by UL and ULC for "K" class fires. Typical applications include restaurants, convenience stores, food courts, school cafeterias, and many others.
Available in 20lb. Units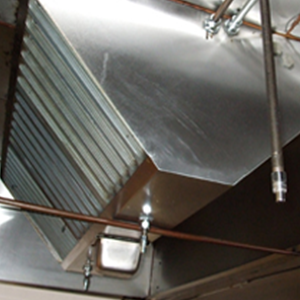 Restaurant Fire Suppression Installation, Inspection, & Maintenance
Kitchen hood fire suppression systems are essential in every restaurant in order to suppress potential damaging grease fires, as well as, protecting personnel and your investment.  These systems are required to be inspected semi-annually as a requirement of NFPA 17A. PSE's qualified technicians provide high quality installations, inspections, and service maintenance on your fire suppression system to ensure its high performance and safeguard your kitchen.
In addition, our software system will keep a record of when inspections are due so you never have to worry about meeting required inspection deadlines. We also provide you with the training you need to properly use and maintain your system. This training also helps to establish appropriate, knowledgeable responses should a grease fire or other fire safety situation arise. Contact PSE today for a personalized consultation of your fire suppression system.